Shock Absorber
AFE Filters
24 Parts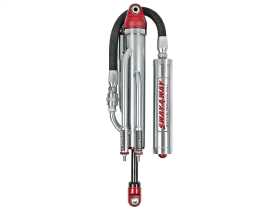 CNC Machined Components Made To The Strictest Tolerances
7/8 in. Polished Nitro Steel Shafts For Strength and Durability
Remote Reservoirs w/Installation Hardware
Adjustable And Rebuildable Using Simple Tools
2.5 in. Dia. Triple Bypass For Position Sensitive Dampening
Externally Adjustable Bypass Technology
Multi-Seal Carrier To Ensure Zero Leakage
Specially Formulated 7Wt. Fully Synthetic Shock Oil
Left Side
8 in.